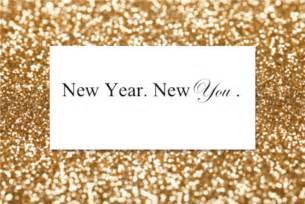 Is your New Year's Resolution to take better care of yourself?  Perhaps you would like to lose a few pounds, tone up, or simply get back into the groove of a healthy lifestyle. At Luminous You, we know that wellness is key to a happy and healthy life. So instead of asking you to start a diet that will not last, or develop unhealthy habits, we want you to embrace a new lifestyle-one of wellness and happiness.
Here are some ways to improve your health in the next year and adopt the healthiest lifestyle changes:
Eat to Live
There are diets proven to not only prevent and treat but reverse our #1 killer, heart disease, along with other deadly diseases such as type 2 diabetes and high blood pressure. Yet doctors get little if any formal nutrition training in medical school, graduating without some of the most powerful tools available to stop the chronic diseases that remain our leading causes of death and disability. Check out NutritionFacts.org to discover the best eating lifestyle to have. Their goal is to present you and your doctor with the results of the latest in peer-reviewed nutrition and health research, presented in a way that is easy to understand.
https://nutritionfacts.org/introduction/
Get Moving
The evidence that exercise may play an effective role against cancer is accumulating and exercise has a total body impact on all of the following:
Protects against osteoporosis.
Decreased risk of colon, breast, and prostate cancers, and this is thought to be in part due to effects on the insulin-like growth factor 1 (IGF-1) system.
Builds up the body's antioxidant defenses.
Enhances sleep.
Protects against chronic inflammation
https://www.drfuhrman.com/learn/library/articles/48/exercise-has-surprising-benefits-for-your-heart-and-brain
Reduce Stress
Reducing stress helps cut your risk of cancer and other health conditions, strengthens your immune system, and reduces anxiety. If you are relaxed, you are more likely to stick to a healthful lifestyle and less likely to depend on poor food choices that many people use to deal with stress.
http://www.pcrm.org/health/cancer-resources/diet-cancer/facts/the-roles-of-exercise-and-stress-management
Get A Monthly Massage
Massage therapy is one of the best ways to take care of yourself. It promotes relaxation, removes toxins from the body, and improves your overall well-being.
Luminous You has many services to help you stay healthy this year. Choose from a variety of massages and techniques. Call 806-438-5167 to schedule an appointment.