Hot Rock Massage
A hot rock massage melts muscle tension away by using oil and hot stones. The rocks can either be placed on your body or function as an extension of the therapist's hands. The heat loosens tense, stiff muscles.
There are different sizes of stones that are placed on the body – small stones for smaller muscles, bigger stone for bigger muscles. As each of the stones cool, the massage therapist replaces it with another.
The hot stones promote relaxation and help warm up the tight muscles so that the massage is more effective. With skill and sensitivity, our expert massage therapists in Lubbock, Texas, know exactly how to conduct this massage to ensure a relaxing massage experience.
Good for: tense muscles, mental benefits, centering, cold or rainy days.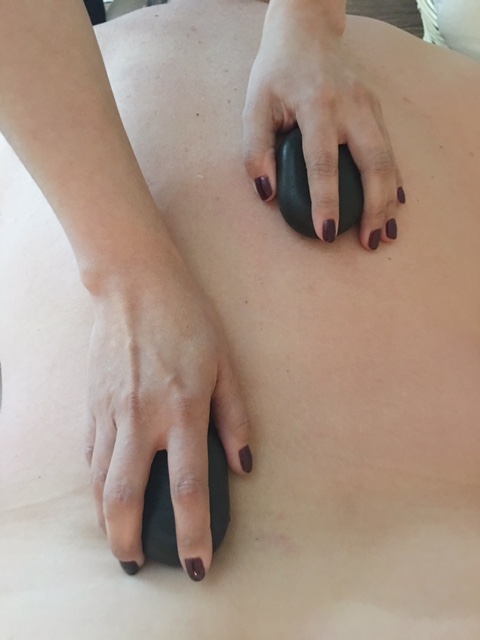 Gift Vouchers Now Available
Cupping Now Available
Add cupping to your table massage for only $1/minute. Cupping can help with inflammation, blood flow, relaxation, and well-being. Cupping therapy uses cups that create a suction on your skin. These cups are left in place for a few minutes and sometimes moved around throughout the session.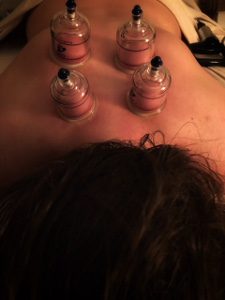 Free Add-on Services for Your Session
Please Request when Booking Appointment
After your relaxing massage, we use the hot rocks on the muscles that have been worked. If you enjoy the heat, this is a very relaxing addition. We incorporate the hot rocks into your massage without you having to choose between hot rocks or your massage therapist massaging you with their hands. Learn More >
Sinus Treatment Massage
With all the wind in West Texas, this sinus massage is a must! A hot eucalyptus or peppermint towel (please specify when you book your appointment) is applied to the face. We then massage the sinus points on the face and down into the scalp.
Carpal Tunnel Massage
Having carpal tunnel pain? With this addition, we incorporate ice packs and Bio Freeze as we massage the forearms and hands deeply. This will do wonders to loosen up the muscles that are pinching the nerve.
Bamboo Roll
Using a large moon bamboo pole, we roll your legs for deeper pressure. This is good for clients who may be athletic.

Call for Availability or Book Online
Sunday 9am – 6pm
Monday – Thursday 9am – 9pm
Friday 9am – 4pm
Saturday Closed
Call us today to schedule your next massage.